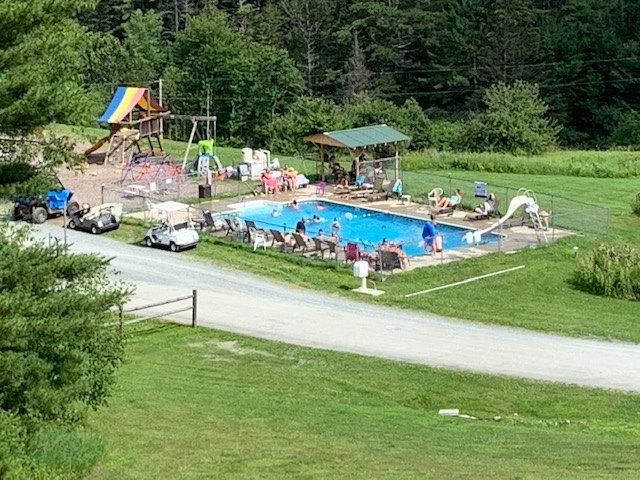 Daily Activities
A 20×40 inground swimming pool
2- large playgrounds
Basketball Court
Weekend Crafts
Horseshoe pits
Themed weekends
Two Ponds,  one stocked for fishing
Paddle boat
Fun pond with a water slide and pirate ship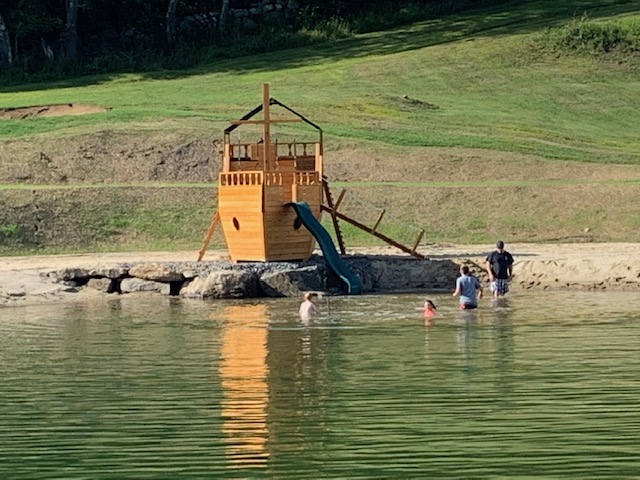 May Events
May 7th & 8th – Opening weekend and Mother's Day! We will be doing a pick-up breakfast for Mom on Sunday morning at the store.
Saturday morning, we will be making a craft for Mom.
May 16th – 11:00am we will be doing a Murder Mystery on the hill!
May 28th & 29th – Memorial Day weekend. This is our annual "chopped challenge" for breakfast and dinner on Sunday. This will be done with a little twist to keep everyone safe. The pool & Fun Pond will be opening this weekend. We also will be doing meat bingo on Saturday afternoon.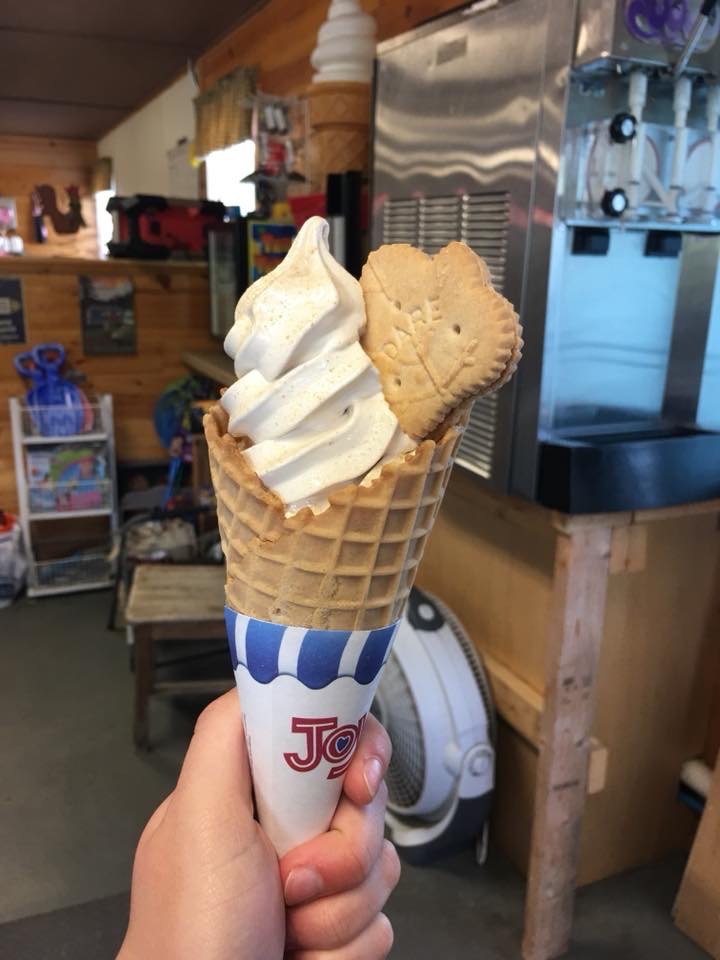 June Events
June 18th & 19th – We are combining Signature Cocktail and Father's Day weekend! There will be a craft to make something for Dad on Saturday morning. At 3:30 we will be doing an appetizer bar at our site. Then at 6pm the competition will start. We have enacted a few new rules for this competition to keep everyone safe (these will be available that weekend). Then breakfast for Dad on Sunday morning with omelets in a bag.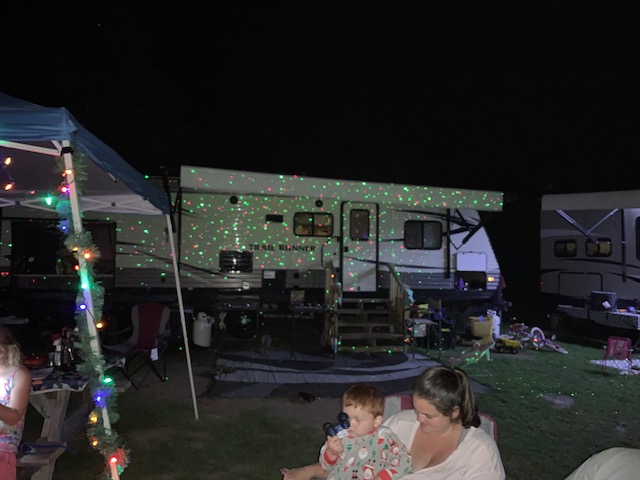 July Events
July 4th Saturday night we will be doing our 4th of July bbq (we provide the chicken; you bring the accompanying dishes) and fireworks. Then on Sunday we will have a cardboard boat race at the fun pond. Cornhole competition.
July 10th & 11th – Gilligan's Island Party!! This will be held down at the beach. Prizes awarded for best costume. Stay tuned for details!
July 17th – Red Hat Band at the pavilion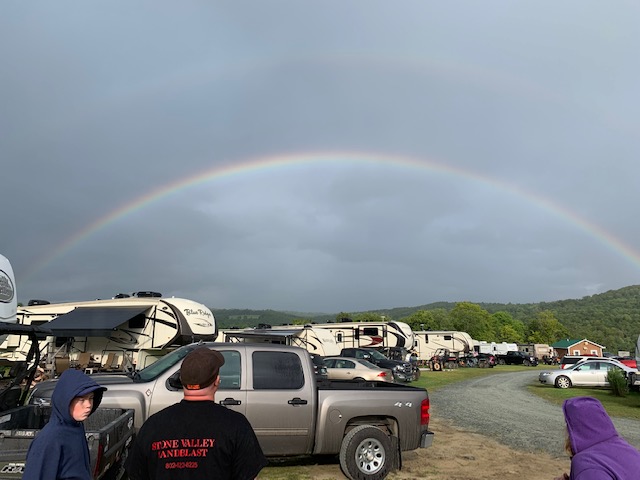 August Events
August 7th & 8th Tailgating & People of Walmart weekend!!! On Friday night you will come to the pavilion in your best "people of Walmart" outfit! Prizes will be awarded for this! The tailgating competition will be Saturday night starting at 6pm for campers that are not competing. This will be done in the parking lot for the pond. The people that are competing will do a dry run at 5:30pm so that the other people competing with you can get a chance to try your goods!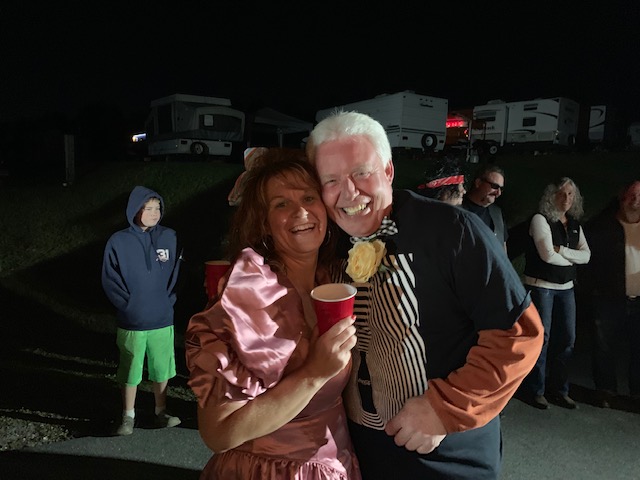 September Events
September 3rd & 4th – Labor Day weekend! Come and celebrate the last official weekend of summer on the hill! We will be having an 80's Prom-again on Saturday night (this was requested by many people to make a comeback).
September 12th – Our annual ATV Trailride, poker run, and lunch on the trail. Please bring a toy donation that will go to Operation Santa Claus.
September 18th – Friendsgiving on the hill Saturday night!!
September 24th & 25th – Halloween weekend! There will be trick or treating at 2pm, then our annual Haunted Trail (if anyone has any ideas for this-please see Janice)!!!
If you have any questions, or would like to book, please give us a call at 802-439-9090 or email – janice@thompsonhillcampground.com
*Activities are subject to change due to unforeseen circumstances and what Covid will allow*