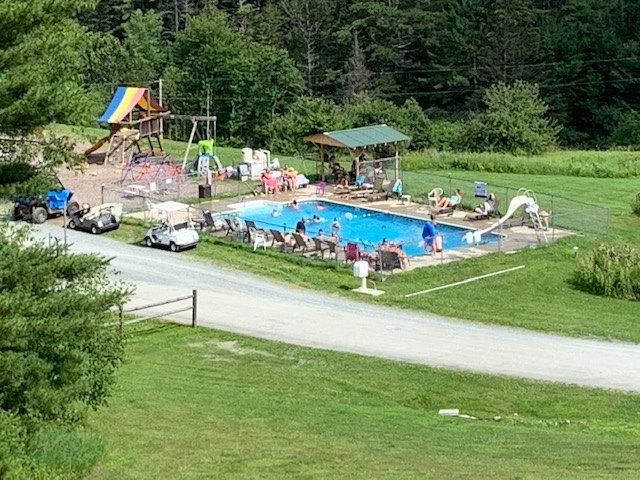 Daily Activities
A 20×40 inground swimming pool
2- large playgrounds
Basketball Court
Weekend Crafts
Horseshoe pits
Themed weekends
Two Ponds,  one stocked for fishing
Paddle boat
Fun pond with a water slide and pirate ship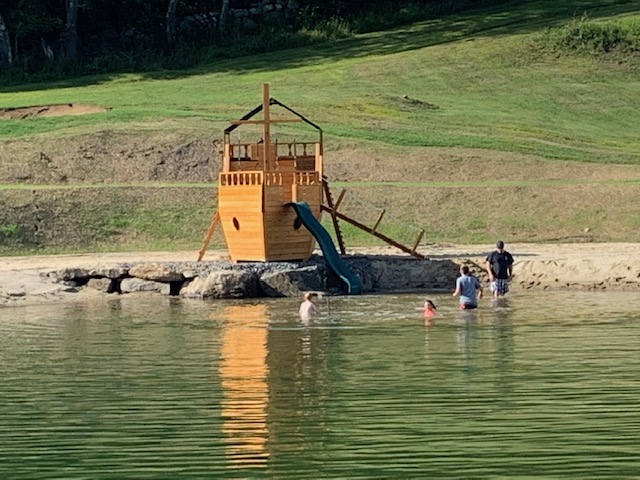 May Events
May 8th & 9th– Opening weekend and Mother's Day! We will be doing breakfast for Mom on Saturday morning in the pavilion followed by craft to make something for Mom.
May 16th– Toy bingo on Saturday afternoon ($1.00 per card)!
May 22nd & 23rd– Memorial Day weekend. This is our annual "chopped challenge"for breakfast and dinner on Sunday. The pool opens this weekend, and it will be the Grand Opening of the new Fun Pond!!! Music on Saturday night.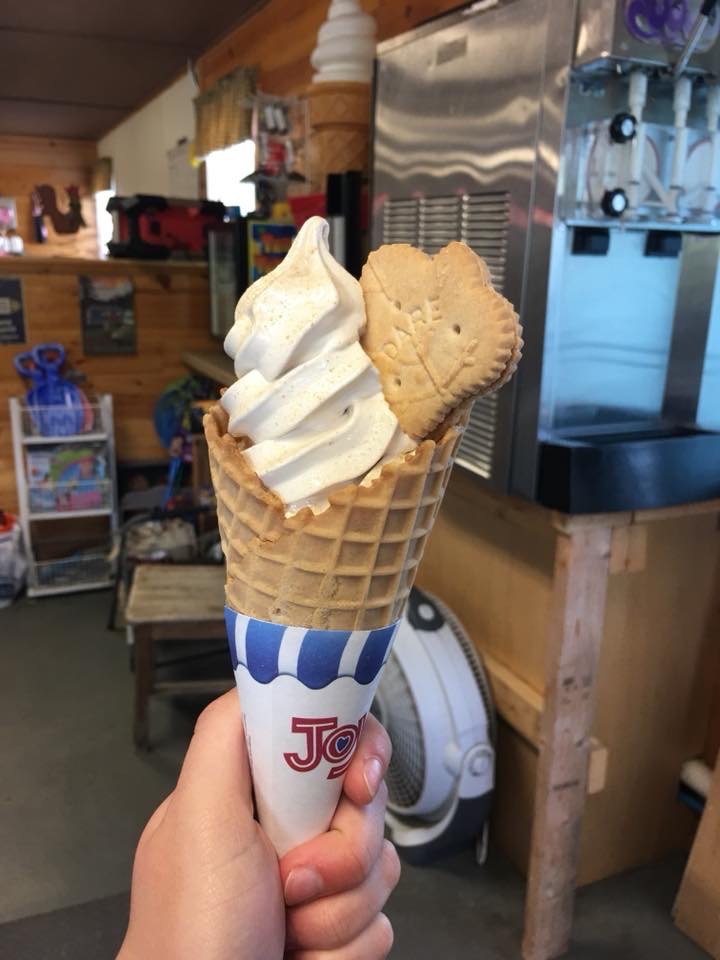 June Events
June 19th & 20th– Father's Day weekend! We will have breakfast for Dad on Saturday morning with omelets in a bag, followed by craft to make something for Dad. On Saturday afternoon we will be doing a Cast Iron Skillet cooking competition for Dad's. Come show off your cooking skills!!! Music Saturday night.
June 26th and 27th– Signature Cocktail weekend!! This weekend books up quickly with return campers, so you better call early! We will have an appetizer bar at our site at 3:30pm on Saturday before the competition starts at 6:00pm.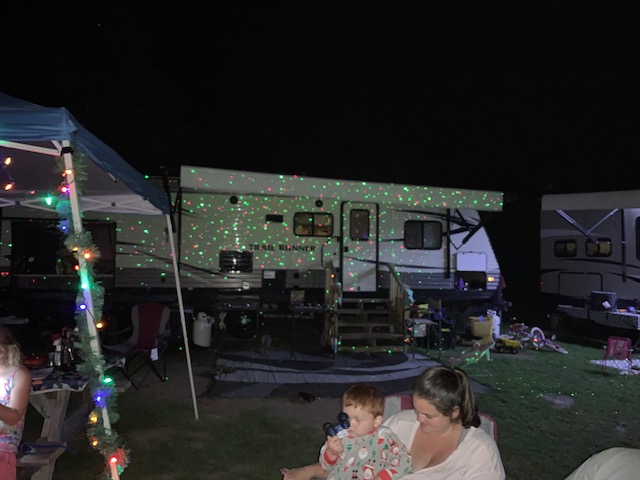 July Events
July 4th Week – We will be having Red, White, and Water week in honor of the holiday (sand castle competitions, water gun fights, swimming competition, water balloons, and so much more)! Friday night we will be doing our 4th of July bbq (we provide the chicken, you bring the accompanying dishes) and fireworks.
July 10th & 11th – BBQ/Smoker competition. Friday night we will be having meat bingo, then on Saturday you can cook it up for the competition! Saturday night after the competition the Red Hat Band will be playing.
July 17th& 18th – Join us for a Griswold Christmas on the hill!!!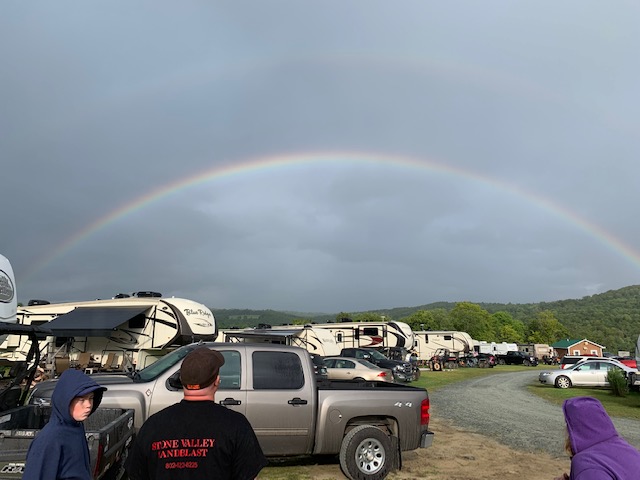 August Events
August 1st   – join us for a Beach Party at the Fun Pond. Friday night we will be showing a movie at the beach, then on Saturday there will be activities going on during the day, our blindfolded golf cart races, and at night we will have a beach themed buffet and then music.
August 7th & 8th – Tailgating weekend!!! The tailgating competition will be Saturday night starting at 6pm. This will be done in sections this year so that those that want to participate can, and then enjoy others creations!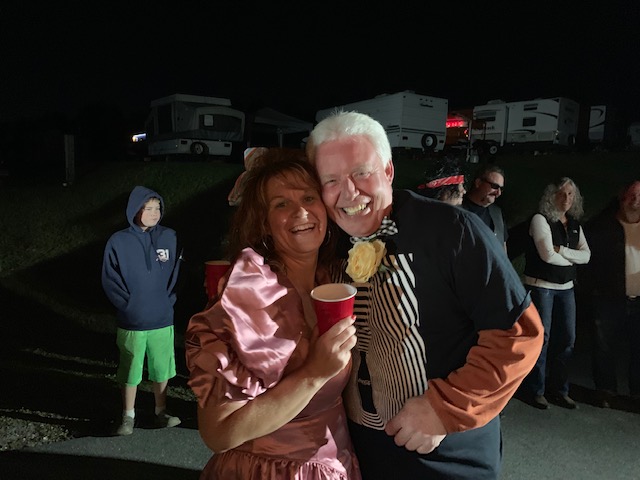 September Events
September 4th & 5th– Labor Day weekend! Come and celebrate the last official weekend of summer on the hill! We will be having a 50's Sock Hop on Saturday night, and our annual pool party on Sunday.
September 13th– Our annual ATV Trailride, poker run, and lunch on the trail.
September 19th – Friendsgiving on the hill Saturday night!!
September 25th & 26th– Halloween weekend! There will be trick or treating at 2pm, then our annual Haunted Trail!!!
Sip and Create will be on the following dates:
May 15
June 26
July 17 – Men's night
August 7
These are nights when a craft or activity of some sort will be planned and instructed for a small fee. These events have to be signed up for the week prior to the date of the create. What is going to be done will be posted on our Facebook page.
If you have any questions, or would like to book, please give us a call at 802-439-9090 or email janice@thompsonhillcampground.com
***Events are subject to change as needed.***