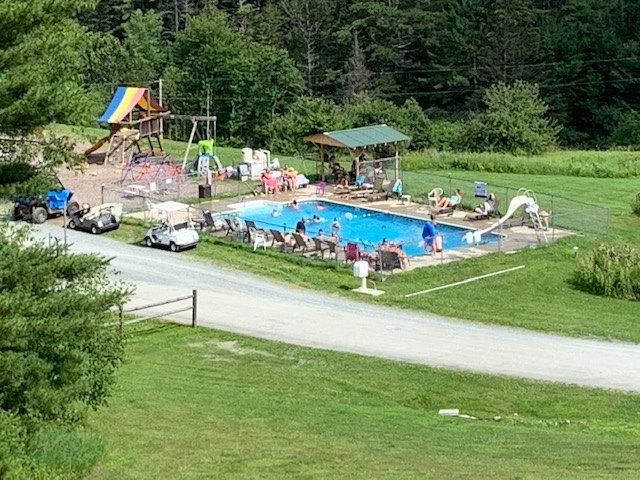 Daily Activities
A 20×40 inground swimming pool
2- large playgrounds
Basketball Court
Weekend Crafts
Horseshoe pits
Themed weekends
Two Ponds,  one stocked for fishing
Paddle boat
Fun pond with a water slide and pirate ship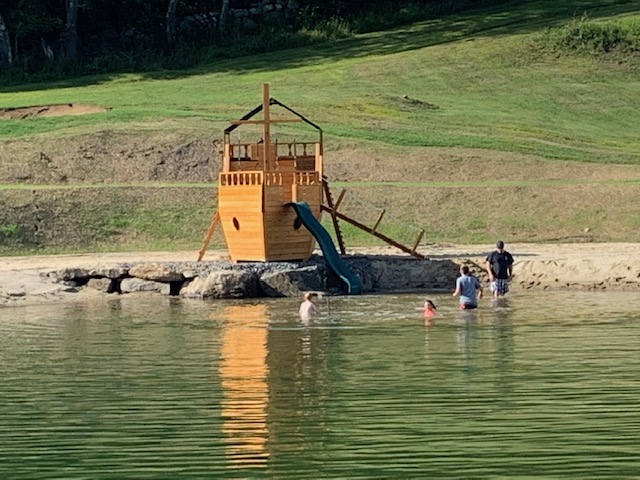 May Events
May 6th – Opening weekend and Mother's Day. We will be making a craft for mom on Saturday morning in the pavilion. Then on Sunday morning we will be having a pancake breakfast for Mom at the pavilion! Mom eats for free, all others eat by cash donation.
May 14th – Kids bingo at 2:00pm, Adult's bingo at 4:00pm. Both will be prize bingo for a three-game card for $1.00! The prizes will be set out at the store the week before so people can see them! We would like to start a corn hole on going tournament. We are looking for volunteers to head this up.
May 21st – Charcuterie class at 2:00pm in the pavilion. This class will provide you the opportunity to make a board with some guidance! We will be providing the boards and the pieces to go on them. The cost for the class will be $20.00 and you get to take it home with you!
We also will be doing a ham and baked bean dinner at 6:00pm that night. This dinner will need to be ordered the week before and will be delivered to your site by one of our staff on the golf carts!
May 27th – Memorial Day Weekend! We will be doing the Chopped Challenge again this year, but it will be Chopped-Casino Royale! We are going to do a round for the kids on Saturday at 3:00pm, then on Sunday the adults will be at lunch time (12:00pm) and dinner (6:00pm)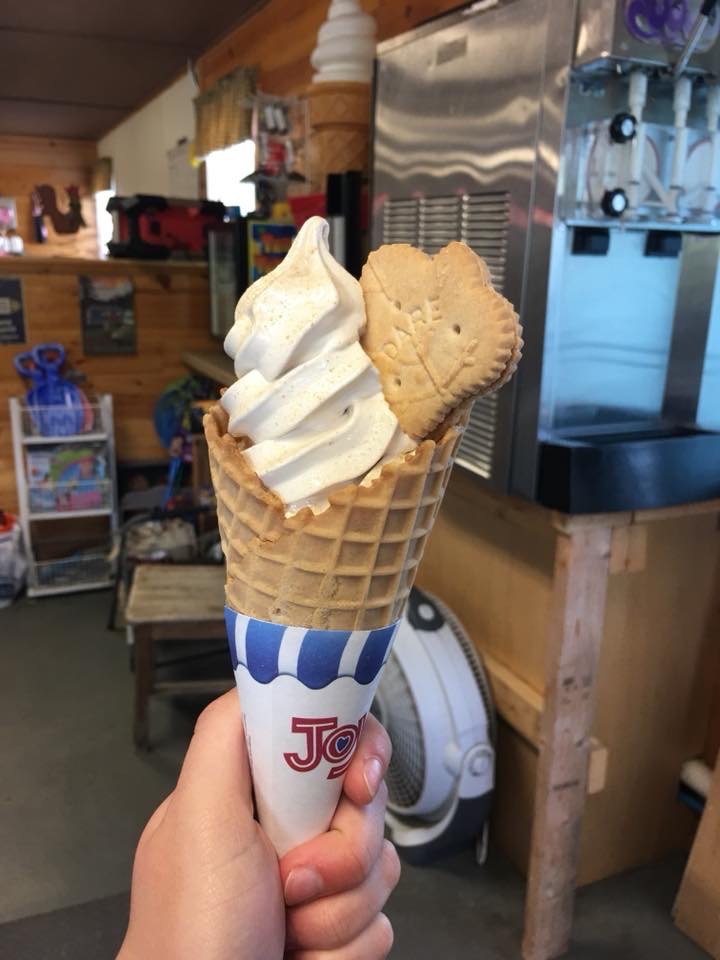 June Events
June 4th – Anything but a cup party with music!
June 11th – Cribbage tournament
June 18th – Father's Day weekend- We will be doing the beer scavenger hunt again! This will also be our Signature Cocktail weekend. As we did last year, no outside guests will be allowed into the campground after 5pm. Sunday morning, we will have breakfast for dad.
June 26th – Breakfast by golf cart delivery! And we will be doing a tiered tray class. Katie Emerson will be helping to do this. You will bring the tiered tray; we will provide the stuff to go on it! Cost for this class will be $10.00. Sign up will need to be the week before.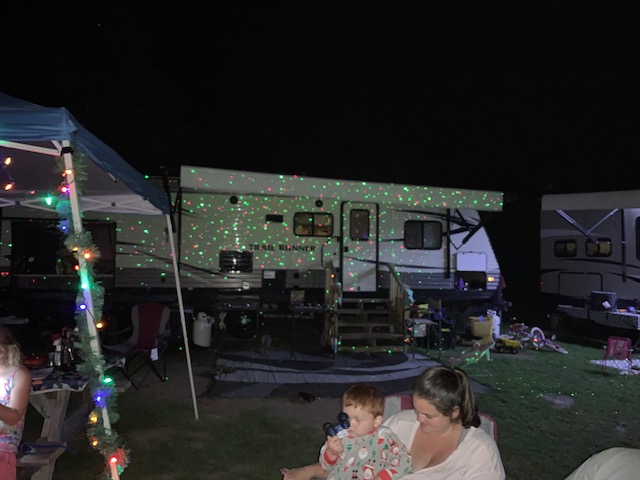 July Events
July 1 – 3rd, Fourth of July! We will be bringing back the cardboard and duct tape boat races at the fun pond and will be doing the BBQ. There also will be a corn hole tournament.
July 9th – Fishing tournament and Red Hat Band!
July 23rd – Murder Mystery- this year will be Murder in Margaritaland! This will be played out on the top of the hill at various sites. We will be signing up cast members the week before at the store. If you are only coming in for the weekend, you can call in to sign up!
July 30th – Music for 90's night!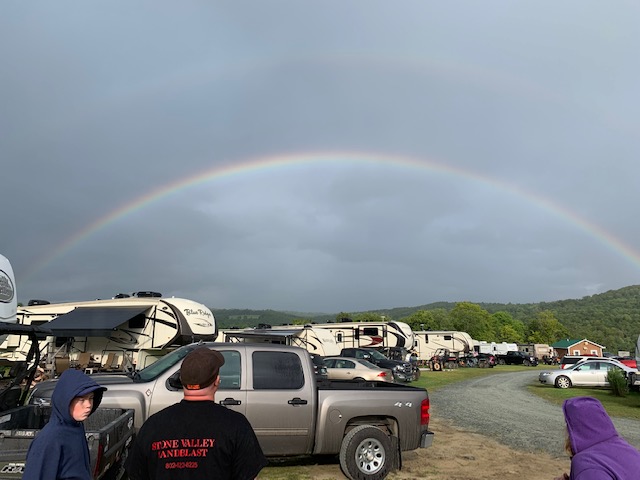 August Events
August 6th – Our second Charcuterie class of the year at 3pm. We also will be doing meat bingo in the morning at 11am.
August 13th – Axe throwing competition! There will be a kid's class (with a kid friendly set up) at noon and adults at 3pm. We also will have dinner delivery by golf cart at 6pm. This will be summer salads with chicken.
August 20th – Tye Dye! We will be doing some stuff to get ready for next weekend!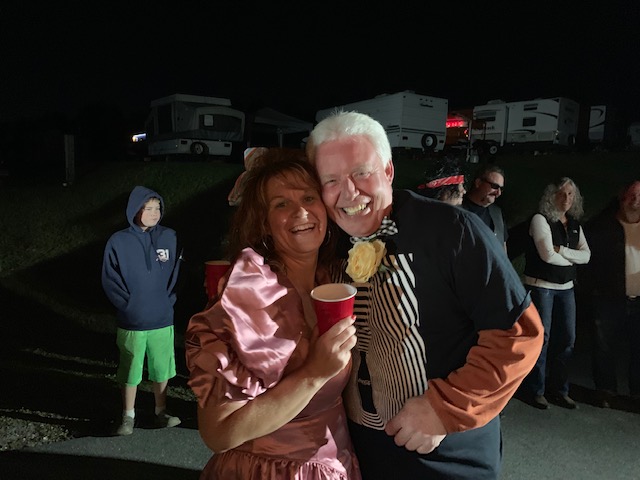 September Events
Sept 2nd – 4th – Labor Day weekend – Prom night @ Woodstock! This will be Saturday night (with rain delay of Sunday night) at the pavilion. Get out your best tye dye! Prizes will be awarded. There also will be a corn hole tournament.
Sept 11th – Memorial ATV Trail ride and lunch
Sept 17th – Friendsgiving dinner
Sept 24th – Halloween weekend
If you have any questions, or would like to book, please give us a call at 802-439-9090 or email – janice@thompsonhillcampground.com
*Activities are subject to change due to unforeseen circumstances and what Covid will allow*